International Liberty
As I warned a few days ago, Biden's so-called Build Back Better plan is not dead.
There's still a significant risk that this economy-sapping plan will get enacted, resulting in big tax increases and a larger burden of government spending.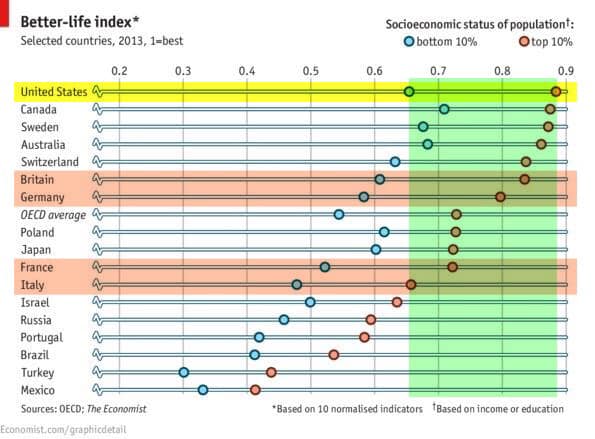 Proponents of a bigger welfare state say the President's plan should be approved so that the United States can be more like Europe.
This argument is baffling because it doesn't make sense to copy countries where living standards are significantly lower.
In some cases dramatically lower.
Let's explore this issue in greater detail.
In a column for Bloomberg, Allison Schrager analyzes America's supply-chain problems and the impact on consumption patterns.
But what caught my eye were the numbers comparing the United States and Europe.
Americans can't spend like they used to. Store shelves are emptying, and it can take months to find a car…
View original post 726 more words