International Liberty
I created the Eighth Theorem of Government to illustrate the difference between well-meaning people (who want to help the poor)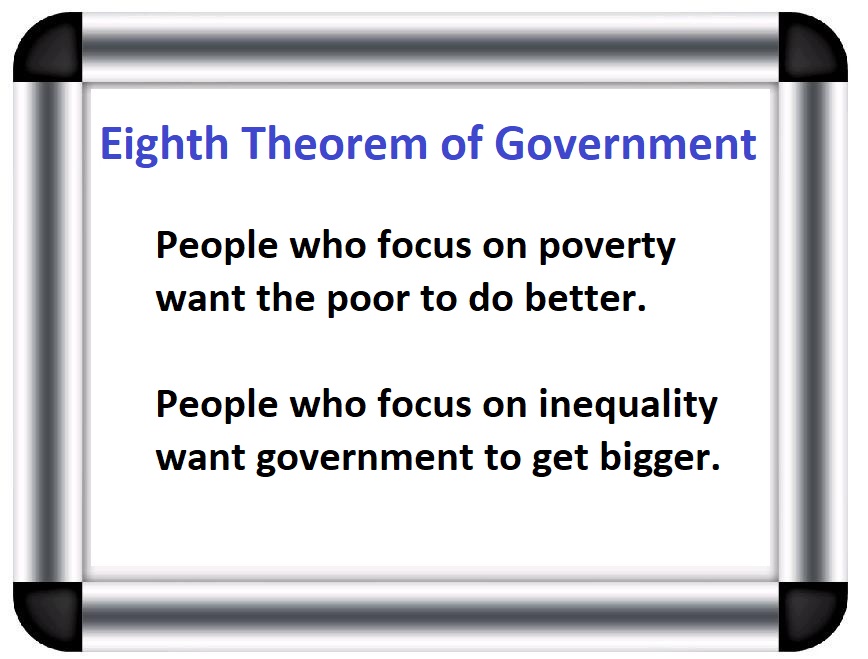 and zero-sum people (who seem to think some people are poor because other people are rich).
This raises the interesting question of whether folks in the latter group are misguided or malicious?
For what it's worth, I assume most people who fixate on inequality simply don't understand the issue.
I like to think that they would change their minds if – for instance – they were shown Scott Winship's devastating, slam-dunk response to Gabriel Zucman.
But there are others (like Zucman) who almost certainly know better, yet they push the inequality narrative for political or ideological reasons.
The bureaucrats at the Organization for Economic Cooperation and Development definitely also belong in the malicious category.
I first exposed the OECD's disingenuous approach back in 2012, noting that the Paris-based bureaucrats used…
View original post 349 more words