International Liberty
Back in 2014, I shared a video explaining why the "rule of law" is important for a just and free society.
Here's another video on the same point.
When I discuss rule of law (generally when explaining the various components that are used to calculate rankings of economic freedom), I often use a shortcut definition – namely that rule of law exists when government officials don't have arbitrary power.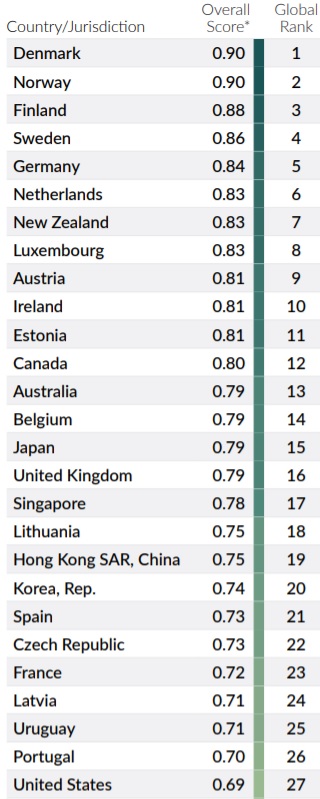 In other words, rule of law is present when even politicians and bureaucrats have to adhere to laws and rules.
Where is the rule of law strongest?
According to the World Justice Project, Scandinavian nations are at the top, led by Denmark.
Other European nations – and European offshoot nations – dominate the rankings (there is a benefit to Western Civilization).
A handful of East Asian jurisdictions also get good scores.
And you'll notice I had to include…
View original post 410 more words