International Liberty
I have shared five videos (Part I, Part II, Part III, Part IV, and Part V) that make the case for capitalism.
Here's a sixth example.
The video notes that poverty was the natural condition for humanity (notwithstanding the economic illiteracy of Congresswoman Pressley).
But then, starting a couple of hundred years ago, capitalism gained a foothold and – for the first time in world history – there were nations with mass prosperity.
We learn about how various places became rich, including the United States, Hong Kong, and New Zealand.
The narrator also pointed out that Ireland experienced a period of dramatic market-driven growth.
Which gives me a good excuse to make the following comparison, which shows the dramatic divergence between Ireland and Greece beginning in the mid-1980s.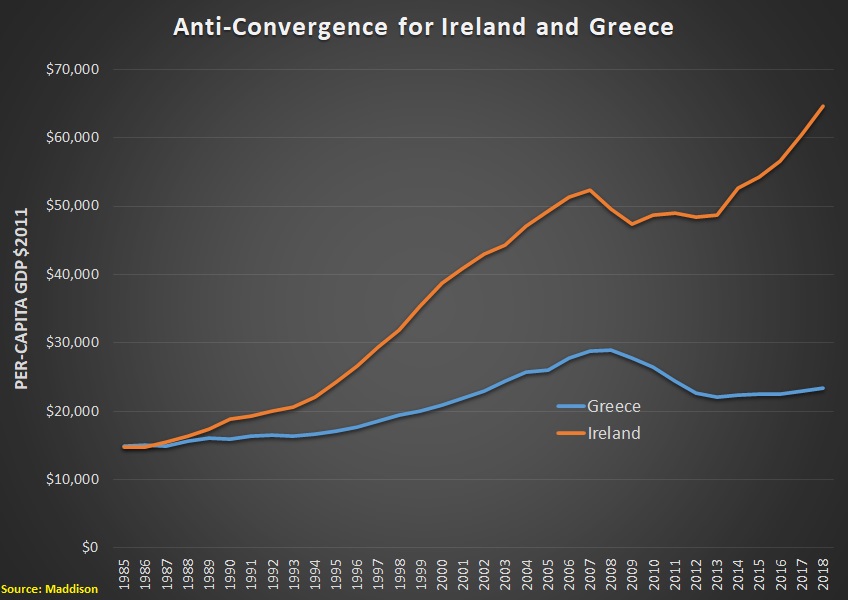 Why the stunning divergence (one of many examples I've collected)?
View original post 81 more words