International Liberty
As part of a recent discussion with Gene Tunny in Australia, I explained why I support "Starve the Beast," which means keeping taxes as low as possible to help achieve the goal of spending restraint.
The premise of Starve the Beast is very simple.
Politicians like to spend money and they don't particularly care whether that spending is financed by taxes or financed by borrowing (both bad options).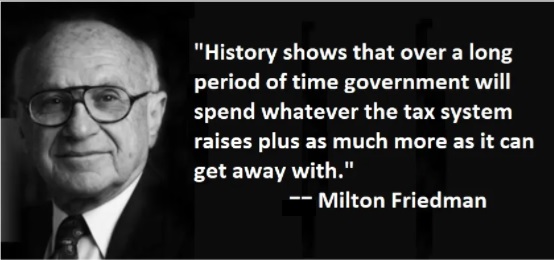 As Milton Friedman sagely observed, that means they will spend every penny they collect in taxes plus as much additional spending financed by borrowing that the political system will allow.
The IMF published a study on this issue about 10 years ago. The authors (Michael Kumhof, Douglas Laxton, and Daniel Leigh) assert that there's no way of knowing whether Starve the Beast will lead to good or bad results.
…there is no consensus regarding the macroeconomic…
View original post 740 more words