International Liberty
A key principle of economics is convergence, which is the notion that poorer nations generally grow faster than richer nations.
For instance, battle-damaged European nations grew faster than the United States in the first few decades after World War II.
But, starting in the 1980s, that convergence stopped. And not because Europe reached American levels of prosperity. Even the nations of Western Europe never came close to U.S. levels of per-capita economic output.
Moreover, European countries then began to lose ground for the rest of the 20th century.
And that process is continuing. Here's a recent tweet from Robin Brooks, the Chief Economist of the Institute of International Finance, which shows that the United States was growing faster than Europe before the pandemic and is now growing faster than Europe after the pandemic.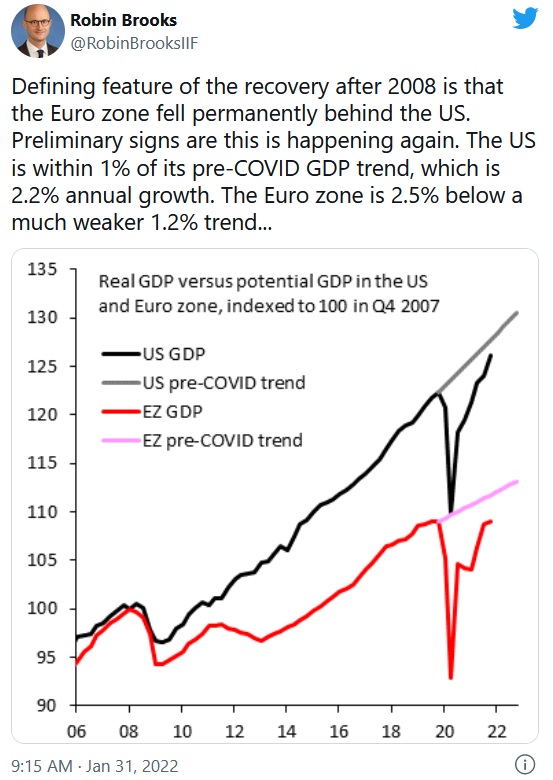 In other words, we're seeing divergence.
Sven Larson addressed this same issue in a new…
View original post 485 more words