International Liberty
I've repeatedlyheaped praise on Ronald Reagan.
I've also lauded Calvin Coolidge on severaloccasions.
And I even once extolled the virtues of Grover Cleveland.
Today, we're going to celebrate the fiscal achievements of Warren Harding.
Most notably, as illustrated by this chart based on OMB data, he presided over a period of remarkable spending discipline.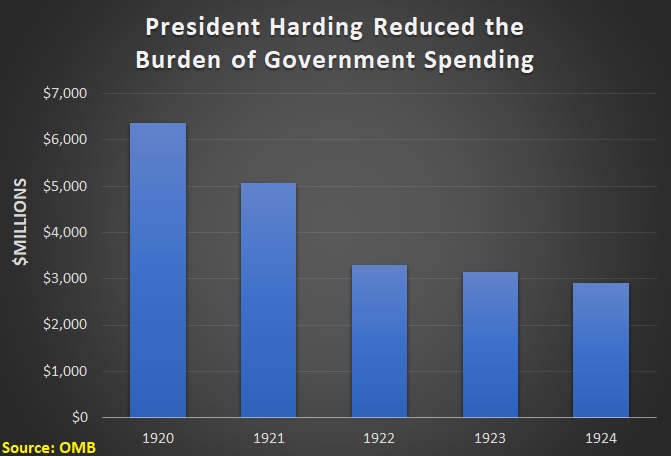 Harding also launched very big – and very effective – reductions in tax rates.
And his agenda of less government and lower tax rates helped bring about a quick end to a massive economic downturn (unlike the big-government policies of Hoover and Roosevelt, which deepened and lengthened the Great Depression).
In an article for National Review last year, Kyle Smith praised President Harding's economic stewardship.
In a moment of national crisis, Warren G. Harding restored the economic health of the United States. …America in 1921 was in a state of…
View original post 430 more words