International Liberty
In Part I of this series, I pointed out that Biden's plethora of proposed handouts and subsidies would lead to higher prices and more inefficiency. And in Part II, I explained that his discussion of inflation was embarrassingly inaccurate.
In today's column, we're going to analyze his strident support for protectionist "Buy America" provisions, which drive up costs for taxpayers by making it harder for foreign firms to compete for government contracts and thus give American firms the ability to charge higher prices.
How much of a burden are these policies? How much more are taxpayers having to pay because governments can't opt for the lowest qualified bidder?
According to research shared by the Peterson Institute for International Economics (PIIE), American taxpayers lose $94 billion per year.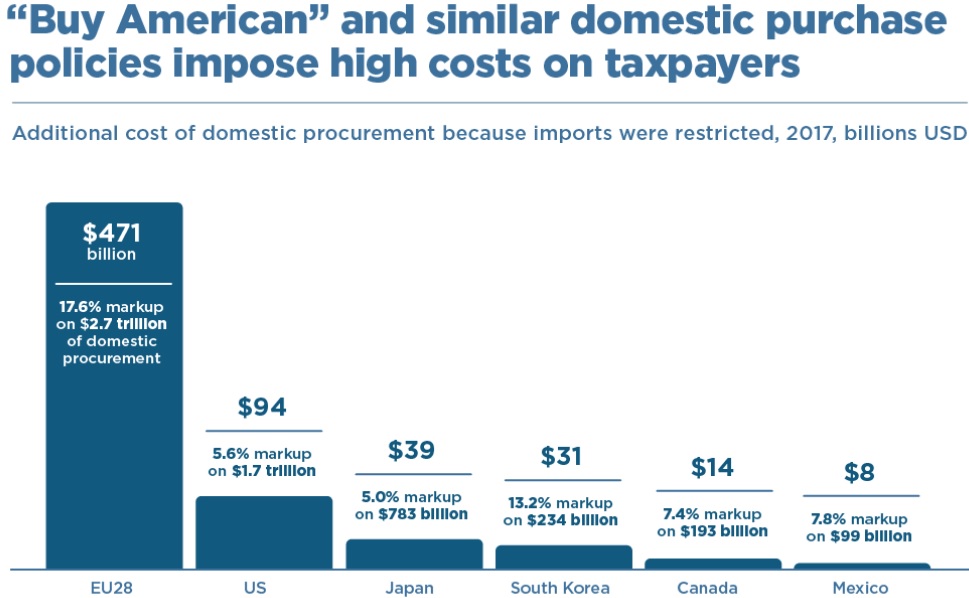 The good news (if we have a very generous definition of "good") is that procurement protectionism "only" pushes up costs in the United…
View original post 657 more words