International Liberty
When debating big issues such as the size and scope of government, I like to think that facts matter. Maybe I'm being naive, but people should look at evidence before deciding whether to make government bigger or smaller.
And with Biden proposing a big expansion in the size of the welfare state, this is why I regularly compare the economic performance of the United States and various European nations.
After all, if we're going to make America more like Europe, shouldn't we try to understand what that might mean for the well being of the citizenry?
With this in mind, I want to share this tweet (based on this data) from Stefan Schubert at the London School of Economics.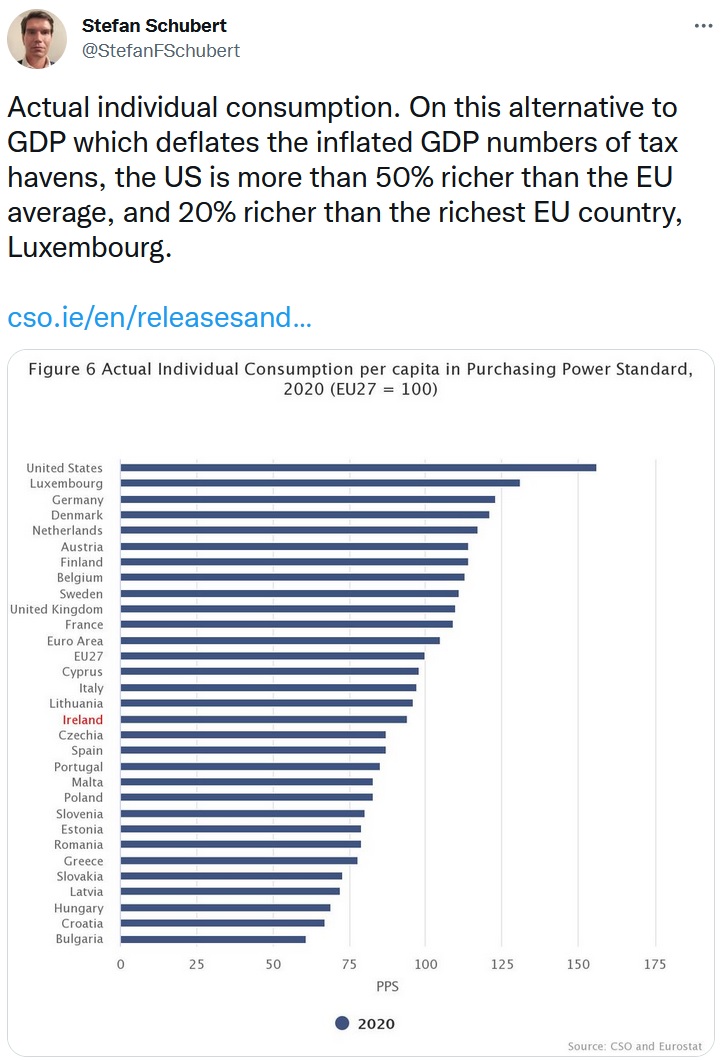 The obvious takeaway is that the average person in the United States enjoys much higher living standards (more than 50 percent higher) than the average person in…
View original post 171 more words