International Liberty
I'm in the United Kingdom for the Free Market Road Show and had planned on writing today about the awful economic policies of Boris Johnson, the supposedly Conservative Prime Minister.
Yes, he produced an acceptable Brexit, but otherwise has been a big spender. Sort of the a British version of Trump or Bush.
But I'm going to give Boris a (temporary) pass because I can't help but vent my spleen about this sign I saw yesterday while touring the Imperial War Museum in London.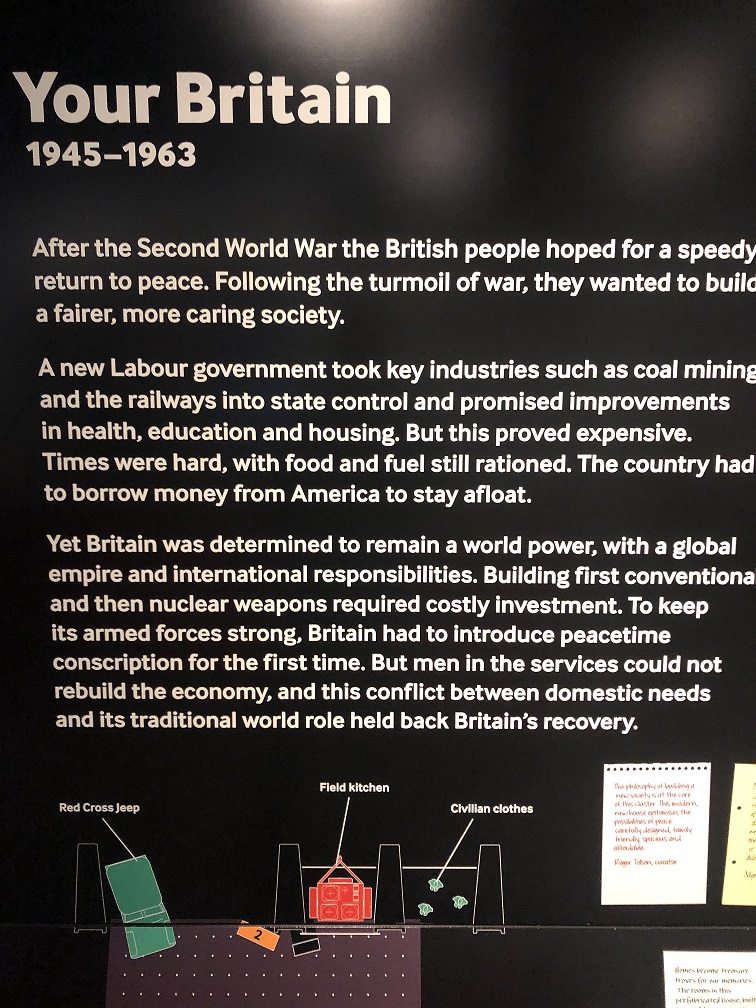 As you can imagine, I was irked by this bit of pro-socialist propaganda.
Since when does a government takeover of private industry lead to "a fairer, more caring society"?!?
Maybe that was the intention of the voters who elected Clement Attlee, the Labour Party who became Prime Minister after the 1945 election.
The real-world results, though, were disappointing. Indeed, the sign…
View original post 235 more words