International Liberty
Early last year, I shared a video explaining that Karl Marx was a despicable human being. Today, let's look at a video that further examines him and his hideousideology.
This raises an interesting question of picking the most offensive feature of Marxism.
The totalitarian brutality in nations that (so far) have murdered and starved 100 million people?
The economic illiteracy of a system that has anywhere and everywhere produced misery and poverty?
The moral abomination of an ideology that assumes individuals are abjectly subservient to the state?
The the video above is from the Ayn Rand-inspired Atlas Society, I suspect they might emphasize answer #3.
And that certainly is correct, but the best answer is "all of the above."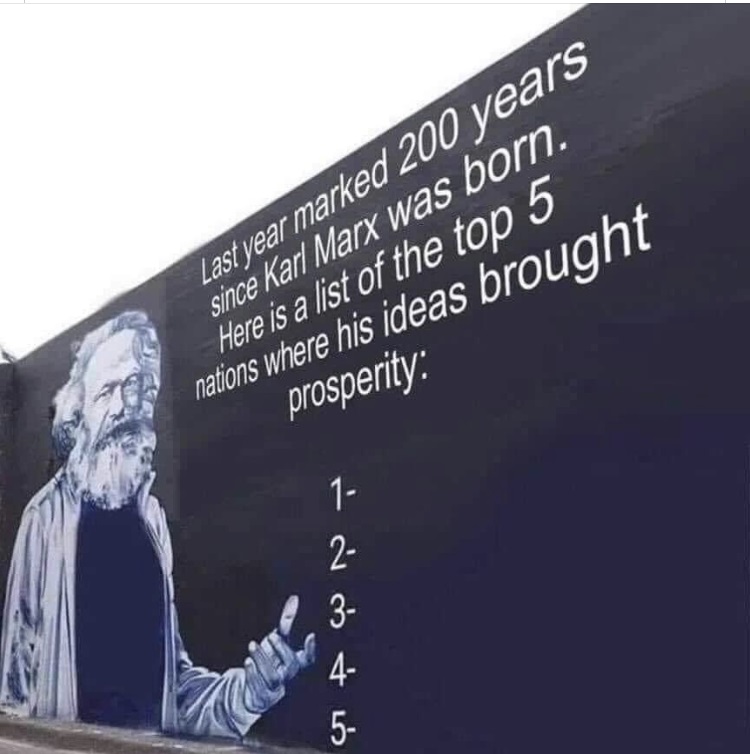 I'll close with the observation that Marx was a bad person, but he's not nearly as bad as modern-day Marxists.
That's because Marx was guilty of coming…
View original post 75 more words