International Liberty
Since more than 100 million people have been killed by communist regimes, should we conclude that Karl Marx is the worst person in world history?
To address that question, let's start with this video from Prager University, which is narrated by Professor Paul Kengor of Grove City College.
At the risk of understatement, the video is a damning indictment of Marx's legacy.
His political ideas provided the justification for the genocides of dictators such as Stalin, Mao, and Pol Pot.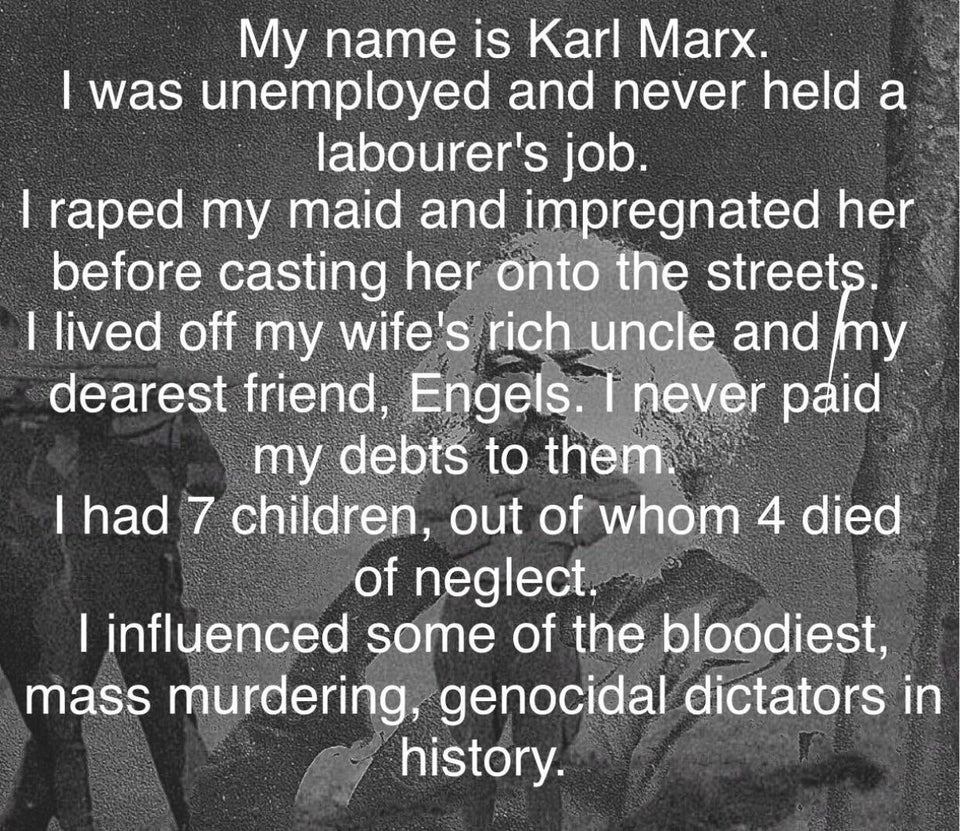 His economic ideas led to policies that produced mass deprivation, starvation, and immense human suffering.
Now let's take a closer look at Marx rather than just his ideas.
Was he a good person who simply had some horribly misguided ideals?
Hardly. Everything we know suggests he was a sickeningly despicable excuse for a human being.
Professor Richard Ebeling has some of the sordid details in an…
View original post 253 more words