International Liberty
While I definitely criticized the Food and Drug Administration for its manymistakes during the pandemic, I only made passing reference to that bureaucracy when referencing the shortage of baby formula during the concluding portion of a recent program.
And even that mention was not negative.
I was vaguely aware that the FDA had temporarily shut down a factory in Michigan because of concerns about bacteria in formula. And even a curmudgeonly libertarian like me did not view that as being a bad thing.
So I basically assumed that the severe shortages depicted in this map were mostly the result of bad luck.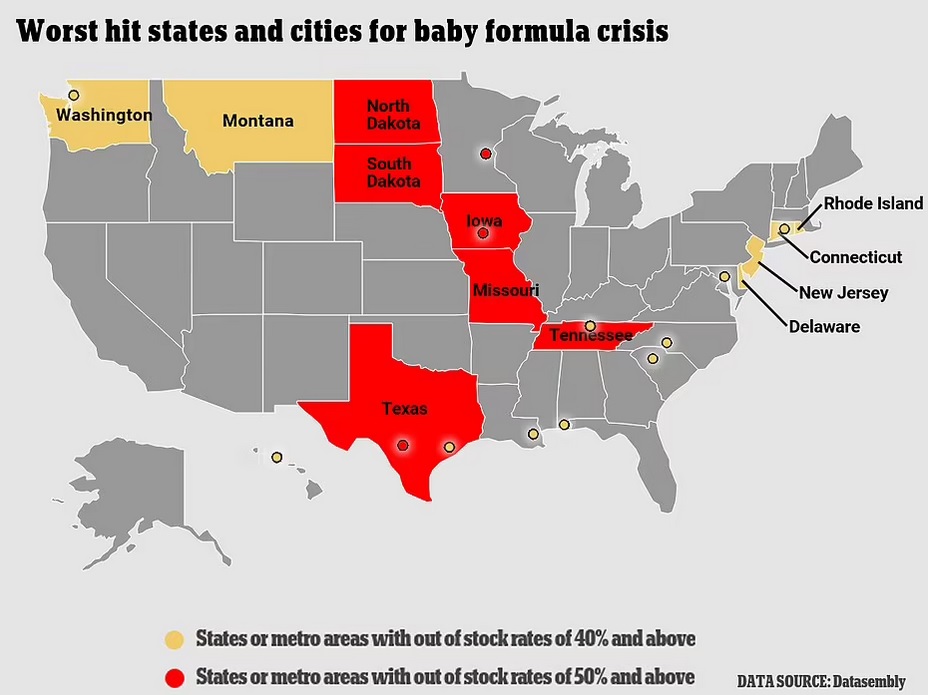 But I should have known that bad government policy also played a big role.
The above map comes from an article for Reason by Jonathan Alder. Here's some of what he wrote.
…if you're having a hard time finding infant formula, you can thank Uncle Sam…
View original post 728 more words