International Liberty
I'm currently in Tanzania as part of a speaking tour in Africa. My remarks today largely repeated the message I gave to an audience last week in Nigeria.
So I won't bother sharing anything from my presentation. Instead, I want to highlight some numbers from a presentation by Professor Ken Schoolland.
He shared some data showing how the "Asian Tigers" grew far faster than major Latin American nations between 1950 and 2000.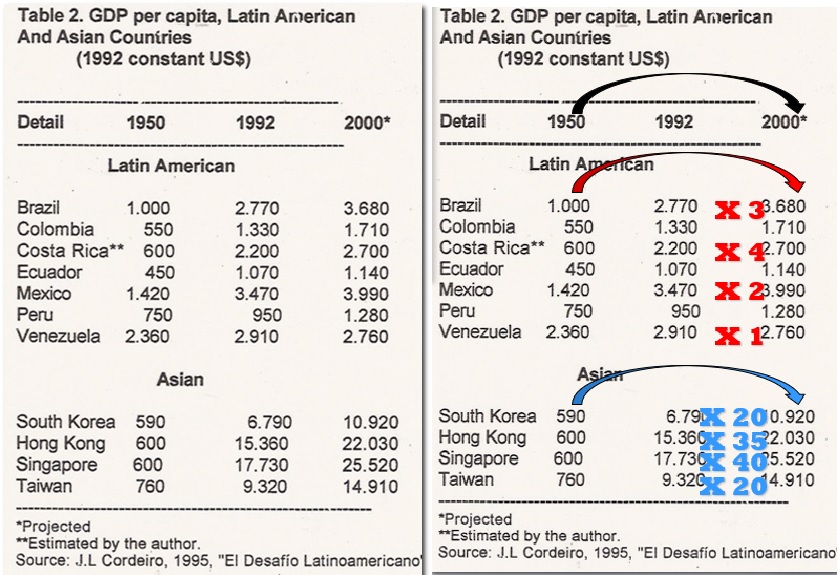 These are very impressive examples of convergence (as the Asian Tigers caught up with Latin America) followed by divergence (as the Tigers then continued to grow much faster).
I'll be adding this data to my "anti-convergence club."
But I also noticed that Professor Schoolland was sharing some old data from 1995.
So I went to the Maddison website and created some new charts based on the latest-available data.
As you can see, the Latin American nations…
View original post 588 more words