International Liberty
As John Stossel discusses in this new video, few economic policies are as insanely foolish as rent control.
As you saw in the video, supporters of rent control tend to be the cranks and crazies, such as Bernie Sanders and Alexandria Ocasio-Cortez.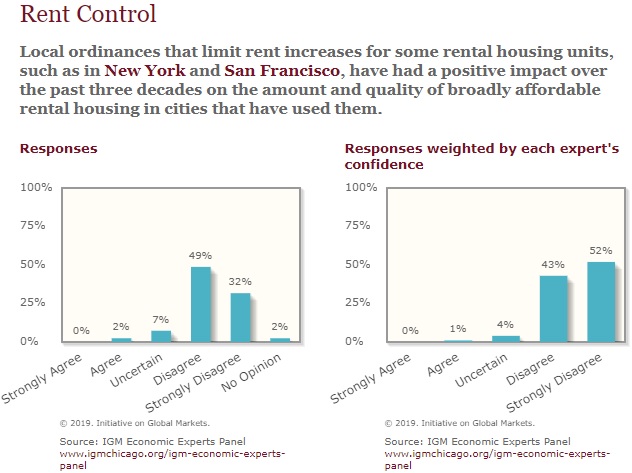 The vast majority of economists, by contrast, recognize that such policies undermine incentives to provide and maintain rental housing.
Who is going to invest in a new apartment complex, after all, if politicians impose laws that ensure it will be a money-losing project?
The video highlights what has recently happened in Minnesota.
I wrote about that mistake last year. Christian Britschgi of Reason also looked at what happened. Here are some excerpts from his column.
Another housing development in St. Paul, Minnesota, is on hold… The reason? St. Paul's newly-passed rent control ordinance, which Alatus' principals say is making their once-eager investors skittish about doing…
View original post 289 more words