International Liberty
I've written a few columns that explain tax principles, but this video from the Tax Foundation may be the best place to start if you have friends or colleagues who need to learn the basics.
As part of the article that accompanies the video, the Tax Foundation explains that not all taxes are created equal. In other words, some taxes impose more damage than other taxes.
And this chart from the article is a nice summary of the three types of tax, along with the potential damage caused by varying ways of collecting tax.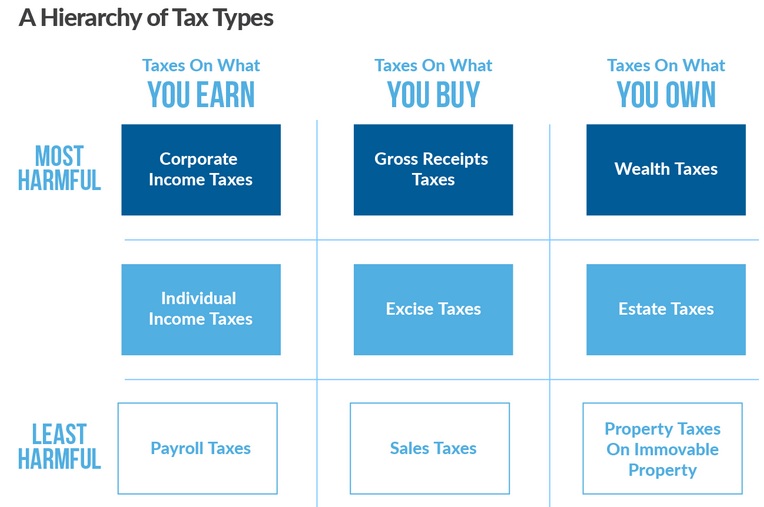 As a general rule, this chart is totally accurate.
Corporate income taxes, gross receipts taxes (mentioned here), and wealth taxes do a lot of economic damage on a per-dollar-collected basis.
But I want to add a caveat to the first column.
As currently designed, there's no question that the personal income tax…
View original post 331 more words