International Liberty
The Congressional Budget Office has released its new long-run fiscal forecast. Like I did last year (and the year before, and the year before, etc), let's look at some very worrisome data.
We'll start with projections over the next three decades for taxes and spending, measured as a share of economic output (gross domestic product). As you can see, the tax burden is increasing, but the spending burden is increasing even faster.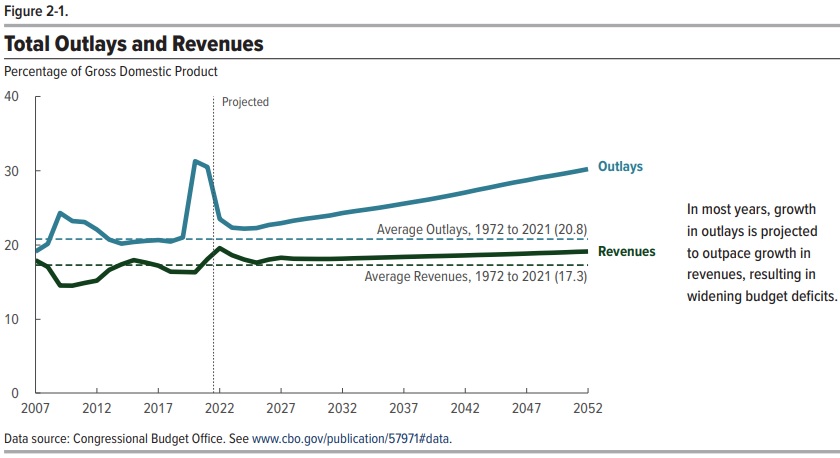 By the way, some people think America's main fiscal problem is the gap between the two lines. In other words, they worry about deficits and debt.
But the real problem is government spending. And that's true whether the spending burden is financed by taxes, borrowing, or printing money.
So why is the burden of government spending projected to get larger?
As you can see from Figure 2-2, entitlement programs deserve the lion's share of the…
View original post 168 more words