International Liberty
Back in 2016, I created a 2×2 matrix to illustrate the difference between redistributionism (tax Person A and give to Person B) and state planning (politicians and bureaucrats trying to steer the economy, either through direct ownership or industrial policy).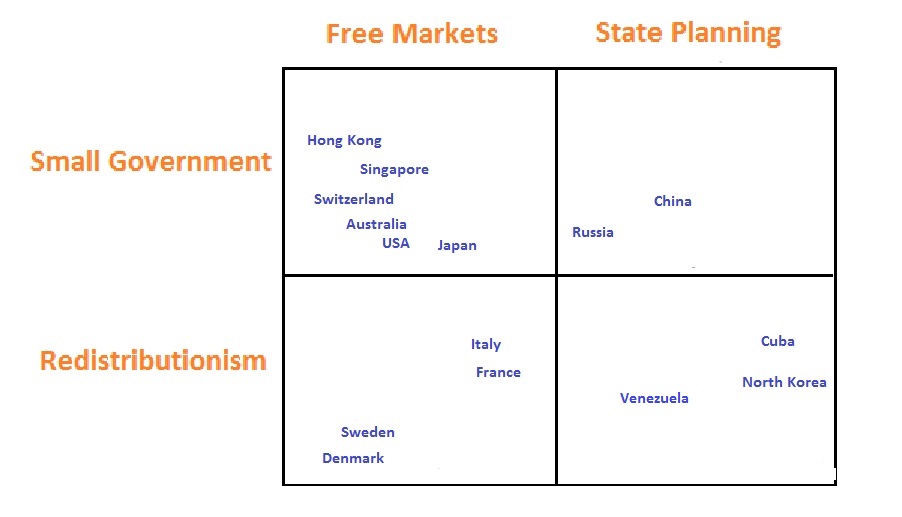 The main point of that column was to show that countries should try to be in the top-left section, where there is less redistribution and less government control.
But I also wanted to help people understand that redistributionism and socialism are not the same thing.
For instance, Sweden (in the bottom-left box) is a capitalist economy with a big welfare state, whereas China (in the top-right box) doesn't have much redistribution but government has substantial control over economic activity.
From an American perspective, the good news is that the U.S. currently is in the top-left box.
The bad news is that President Biden wants the country in the bottom-left…
View original post 689 more words