International Liberty
I don't like big-government Republicans in the United States, so it naturally follows that I don't like big-government Tories in the United Kingdom.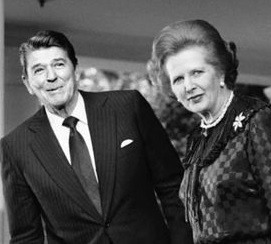 Indeed, I wrote just a few days ago about the new leadership race for the Conservative Party in the U.K. and wondered whether either of the candidates has what it takes to reverse Boris Johnson's failedstatism.
I hope one of them is the reincarnation of Margaret Thatcher (just as I've been waiting decades for another Ronald Reagan).
We will find out relatively quickly. The race for Prime Minister will be decided next month and I will be very interested to see whether the winner fixes two very foolish energy policies.
The Wall Street Journal has a pair of excellent editorials this month.
On August 18, the paper opined about a bone-headed policy to cap energy bills.
Britain's ruling Conservatives have imposed some awful energy…
View original post 462 more words