International Liberty
Let's revisit the issues of Bidenomics.
Previous editions of this series have focused on Biden's dismal record with regards to subsidies, inflation, protectionism, household income, fiscal policy, and red tape.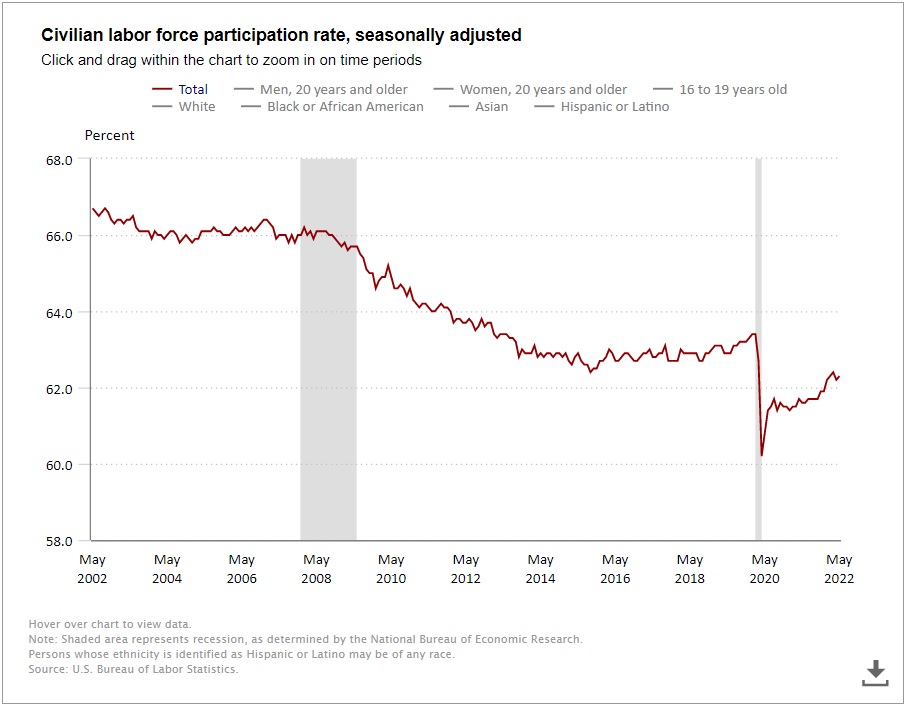 The assessment has not been positive, which shouldn't be very surprising since Biden is basically a slow-motion version of Bernie Sanders.
Today, we're going to look at Biden's record on jobs…and that's not going to improve the assessment.
The problem is employment rather than unemployment.
In a column for the Wall Street Journal, Nicholas Eberstadt writes about the millions of Americans who have disappeared from the labor force.
Never has work been so readily available in modern America; never have so many been uninterested in taking it. …For every unemployed person in the U.S. today, there are nearly two open jobs, and the labor shortage affects every region of the country. …Why…
View original post 241 more words