International Liberty
Last week, I shared some great information from Superabundance, a new book that shows how economic liberty has made us much better off, as measured by how much more we can buy per hour worked.
Today, let's look at a related benefit of capitalism, which is that we don't have to work nearly as many hours to achieve high living standards.
Here's a tweet from Chris Freiman, a professor of philosophy at William & Mary University. As you can see, people in market-oriented nations work far fewer hours than they did 150 years ago. In some cases, hours worked per year have dropped by more than 50 percent.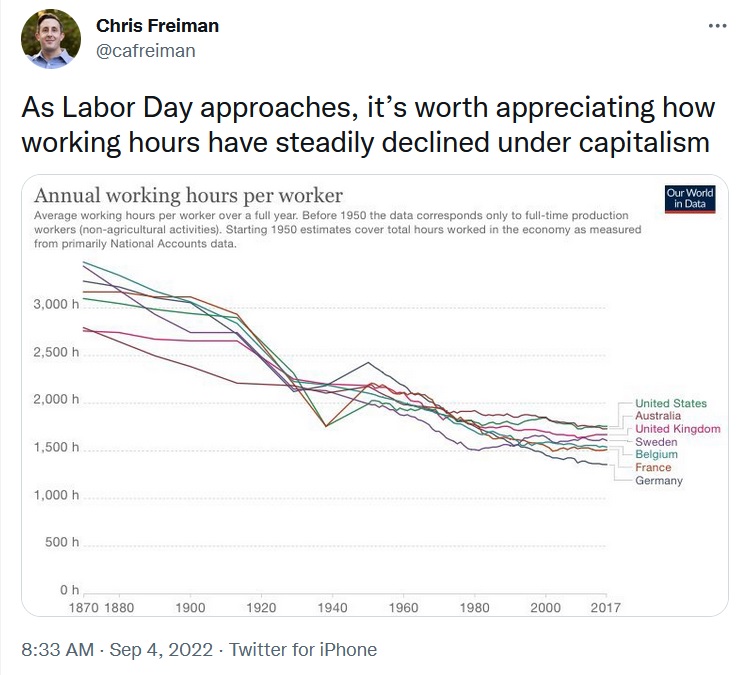 When economists study these issues, they generally say the willingness of people to supply labor (whether to work and how much to work) depends on compensation. In other words, people give up leisure because they want money so they can consume.
View original post 299 more words