International Liberty
Over the past few months, I've written a 7-part series on Bidenomics, reviewing the president's record on issues such as subsidies, inflation, protectionism, household income, fiscal policy, red tape, and employment.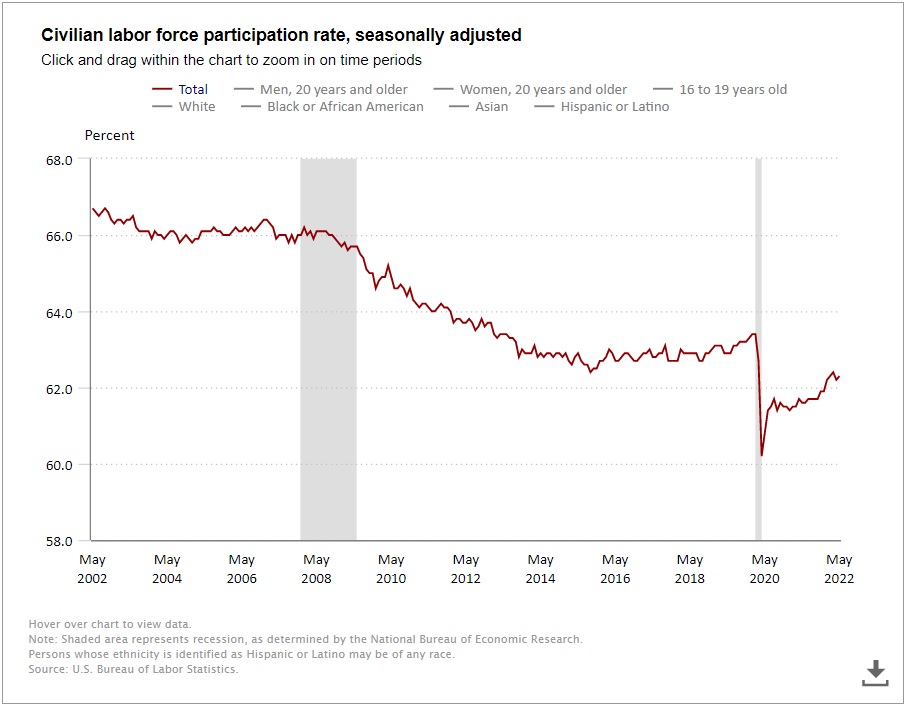 Regarding the last item, a big problem is that the share of the population with jobs (measured by either the labor-force participation rate or the employment-population ratio) has not recovered.
It hasn't recovered to where it was before the pandemic and it hasn't recovered to where it was before Obama took office.
That's bad news. Our economy's output (and our national income) depends on the quantity and quality of both labor and capital.
This does not reflect well on Biden.
But not everyone agrees. Paul Krugman has leapt to the President's defense. He even claims that American workers are enjoying a "Biden boom."
President Biden has presided over a huge employment…
View original post 382 more words