International Liberty
According to polling data, President Biden is not getting good grades for economic policy.
Part of that is because of inflation, though I've repeatedly pointed out that the blame belongs with the Federal Reserve rather than Biden. And the big mistake from the Fed took place before Biden even took office.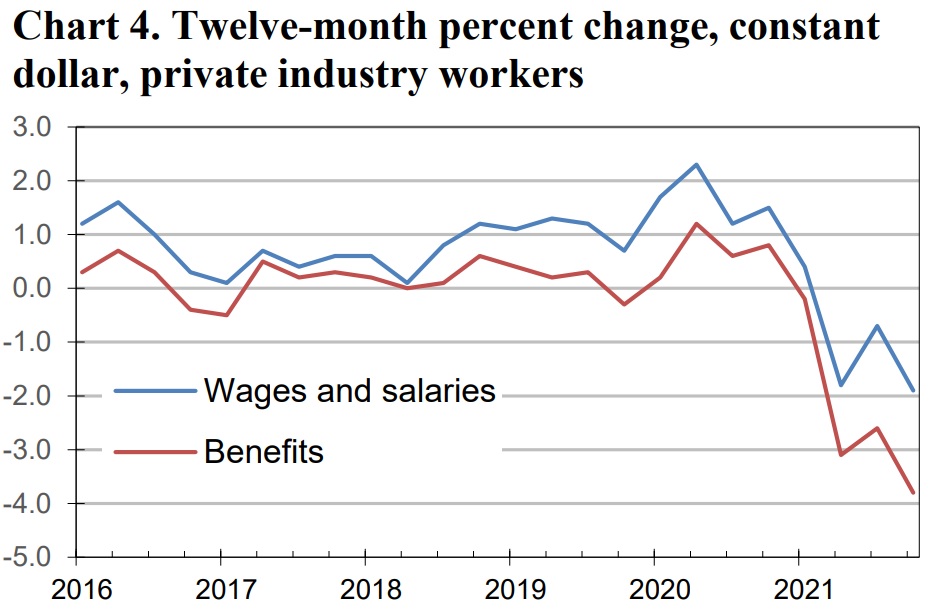 Unfortunately, the President is not trying to make things better. His appointments to the Fed suggest he doesn't understand the need for good monetary policy.
And all of his major legislative initiatives (the so-called stimulus, the misnamed Inflation Reduction Act, the pork-filled infrastructure legislation, and the cronyist handouts to the semiconductor industry) have increased the size and scope of government.
For what it's worth, I think Biden's big challenge – both politically and economically – is that Americans are losing ground. Simply stated, prices are increasing faster than incomes.
But that isn't stopping the Administration…
View original post 580 more words