International Liberty
Many people are stunned by the data I shared early last year showing that ordinary people in the United States tend to be much richer than their peers in advanced European nations.
Here's some more evidence, courtesy of the Manhattan Institute's Chris Pope.
As you can see, the poorest people in America are about equal to the poorest people in Germany, France, Canada, and the United Kingdom, but Americans are ahead of their peers when looking at the top 90 percent of the population.
For the top 70 percent, Americans are comfortably ahead.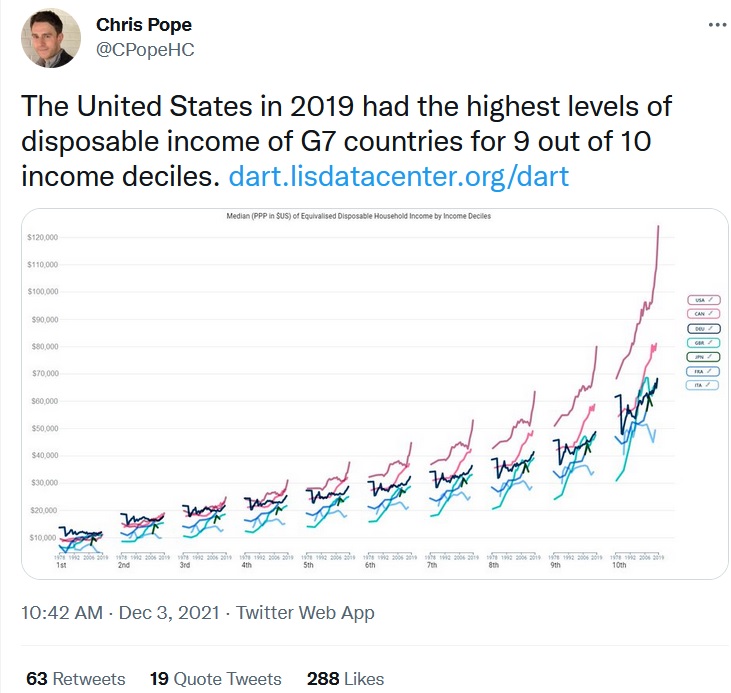 But not everybody agrees.
Here's a tweet from John Burn-Murdoch of the U.K.-based Financial Times. He has a very negative portrayal of the United States (and the United Kingdom).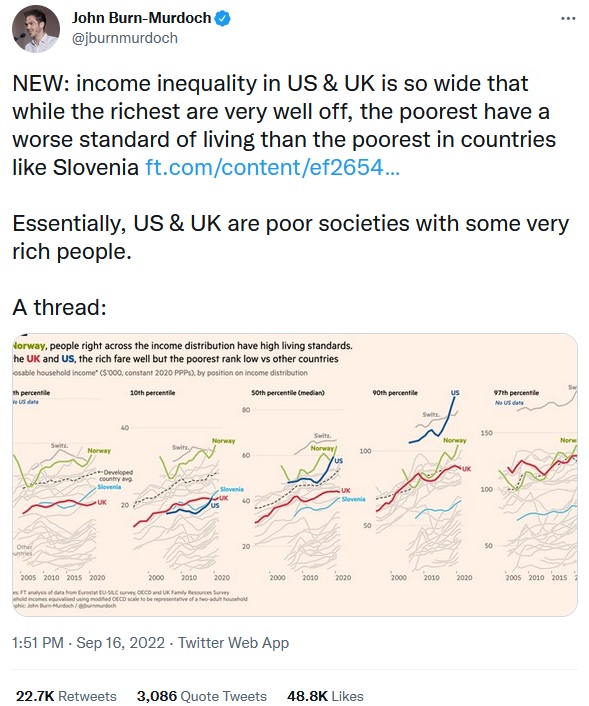 The tweet from Burn-Murdoch includes a link to an article he wrote.
Here are some excerpts.
…one good way to evaluate which countries are better places…
View original post 826 more words