International Liberty
A wealth tax is an extraordinarily destructive way for governments to generate revenue.
It violates the principles of sensible tax policy and it does a lot of damage since people have less incentive to save and invest. It's unadulterated double taxation. Or, in some cases, triple or quadruple taxation.
And it's unfair.
These factors explain why many nations in Europe have abolished their wealth taxes. This map from the Tax Foundation shows the holdouts that still pursue this senseless version of class warfare.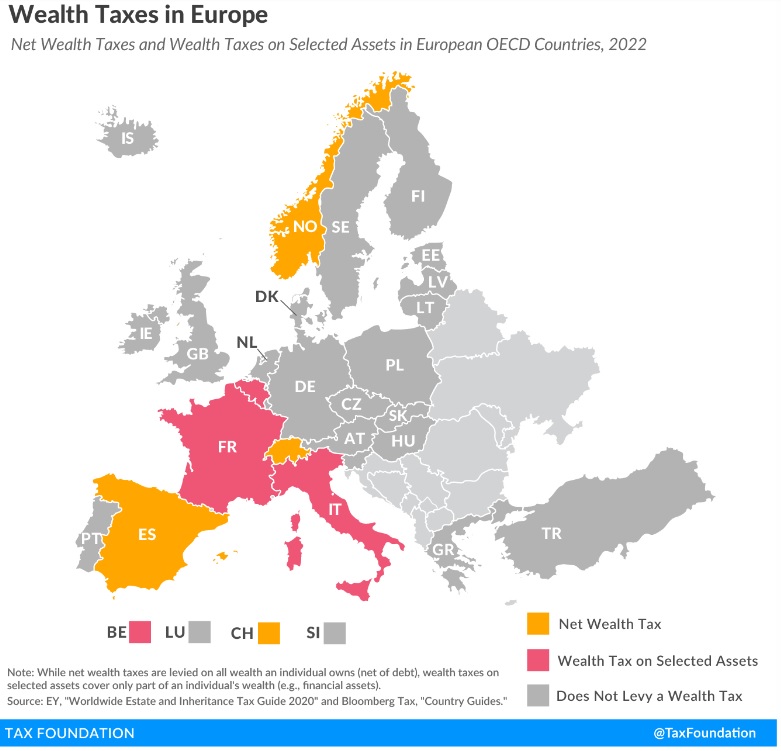 You'll notice that Spain is one of the few countries that still has this punitive levy. And if you want to learn more about the Spanish version of this levy, you can click here and here for thorough summaries.
But one thing that everyone should understand is that politicians are always capable of making a bad situation worse.
And as you can see from this…
View original post 350 more words