International Liberty
I have a multi-part series making the case for capitalism (Part I, Part II, Part III, Part IV, Part V, and Part VI), and I've shared lots of long-run data showing how some people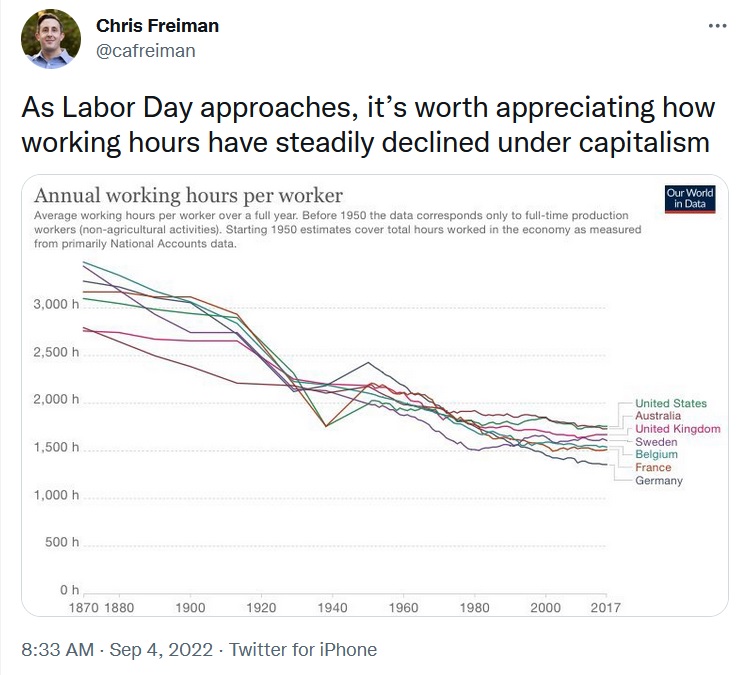 began to enjoy unimaginable prosperity as capitalism emerged and monarchism, feudalism, and mercantilism began to fade.
For those interested in this remarkable story of human enrichment, Don Boudreaux and Deirdre McCloskey have must-watch videos on how capitalism enabled (some) nations to escape poverty.
But not everybody understands or appreciates the benefits of capitalism.
MSN has an article, authored by Claire Conway, about new research that ostensibly shows that capitalism has been bad news for people.
…a study recently published in World Development…provided three conclusions. They found that extreme poverty was not, in fact, a normal or universal condition prior to the 19th century. …The second conclusion is…
View original post 664 more words