International Liberty
Because of my libertarian proclivities, I don't like when people assert that the United States should have European-sized government.
But this is not merely a question of ideology.
I've repeatedly pointed out that there is a relationship between national prosperity and economic liberty. And I've shared plenty of data showing that ordinary Americans have significantly higher living standards that their counterparts on the other side of the Atlantic Ocean.
So why "catch up" with countries that are lagging behind?
One of my favorite ways of illustrating the gap is the "actual individual consumption" data from the Paris-based Organization for Economic Cooperation and Development.
Here are the latest numbers, with show that the United States is more than 50 percent above the average for OECD nations.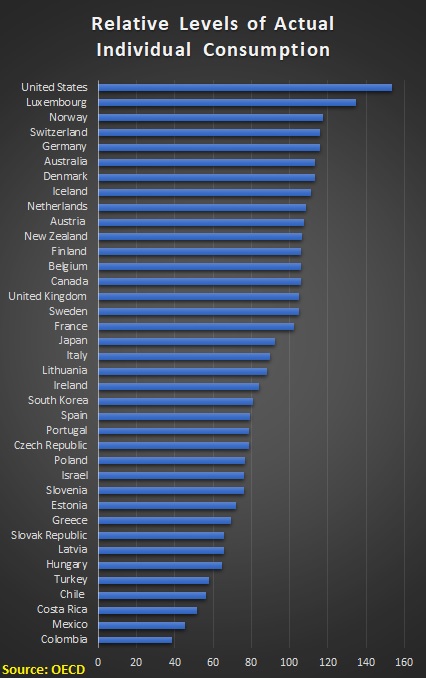 I'm not surprised that Luxembourg ranks second since it is a tax haven. And it's also not surprising that
View original post 105 more words