International Liberty
In the case of business taxation, the most visually powerful evidence for the Laffer Curve is what happened to corporate tax revenue in Ireland after the corporate tax rate was slashed from 50 percent to 12.5 percent.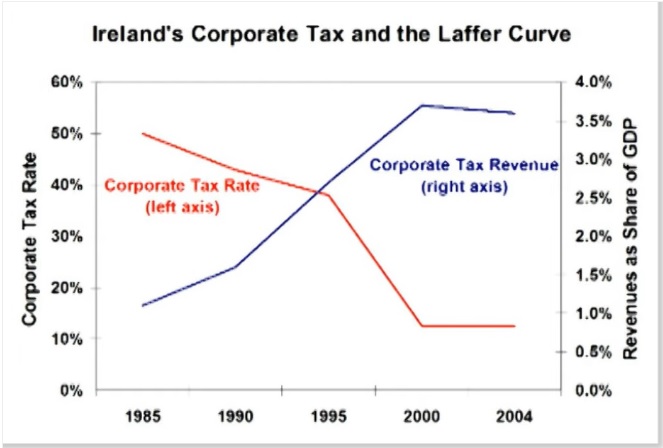 Tax revenue increased dramatically. Not just in nominal terms. Not just in inflation-adjusted terms.
Corporate receipts actually climbed as a share of GDP.
And this was during the decades when economic output was rapidly expanding.
In other words, the Irish government got a much bigger slice of a much bigger pie after tax rates were dramatically lowered.
Now let's look at some evidence from a new study. Three professors from the University of Utah (Jeffrey Coles, Elena Patel, and Nather Seegert), and a Treasury Department economist (Matthew Smith) estimated what happens to taxable income for U.S. companies when there is a change in the corporate tax rate.
In response to a…
View original post 311 more words