International Liberty
I'm a big believer in looking at long-run trends, particularly whether countries are experiencing convergence of divergence with regards to per-capita economic output.
Poor nations normally should grow faster than rich nations, so we can learn a lot when we see exceptions to this rule based on several decades of data.
I think the answer to these questions is obvious, for what it's worth.
Today, let's consider another example. Mike Bird of the U.K.-based Economist tweeted about how the United Kingdom is diverging from Australia.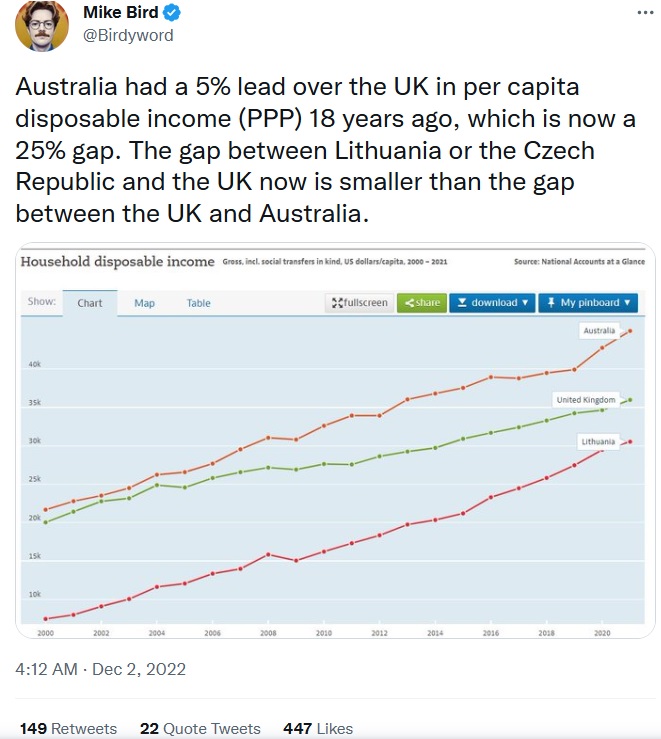 Since Australia and the United Kingdom have similar levels of economic liberty, some people speculate the divergence we're seeing has a lot to do with regional…
View original post 263 more words