International Liberty
Sometimes Bill Maher, the host of Real Time on HBO, says smart things and sometimes he says not-so-smart things.
His recent monologue on the "college scam" was an example of the former. It's almost as if he was channeling Professor Daniel Lin.
Maher makes great points about how government subsidies for higher education are a backwards form of redistribution, taking money from lower-income people and giving it to higher-income people.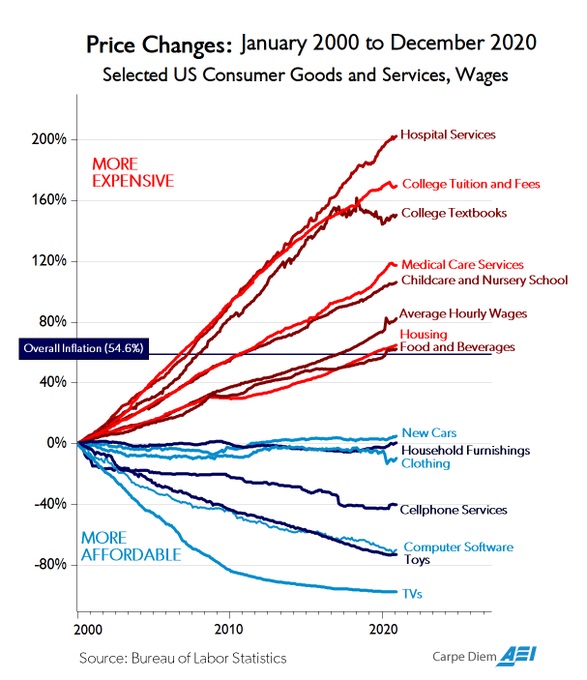 And I love what he says about credentialism, where people can't climb the job ladder without getting useless degrees like masters in education.
But his monologue wasn't perfect. He mentioned how tuition costs have exploded, but he didn't make the should-be-obvious connection between rising costs and government subsidies.
To be more explicit, tuition expenses have skyrocketed because colleges and universities have raised prices to capture all the extra loot politicians are dumping into the system.
Which…
View original post 364 more words