International Liberty
In Part I of this series, I shared a very amusing video from Bill Maher about how colleges and universities have become "luxury day-care centers."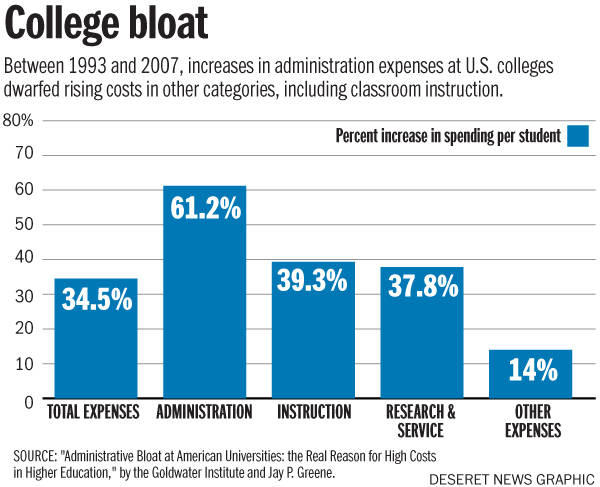 I then added some of my analysis to show that government subsidies – such as student loans – were the underlying problem.
Simply stated, colleges and universities increased tuition and fees so they could capture the value of the subsidies (as explained by Professor Daniel Lin back in 2012).
To make matters worse, they've been spending the money on more bureaucracy rather than anything that would improve educational outcomes for students (or generate spin-off benefits for the overall economy).
But "more bureaucracy" is an understatement. Here's a sentence that I initially thought had to be satire.

But I'm not joking. This sentence comes from a jaw-dropping story about university bureaucrats trying to micro-manage student social life at Stanford University.
Here are the full details…
View original post 547 more words