International Liberty
I've written about how our friends on the left represent the rich, and pointed out how big parts of their agenda are designed to help people with above-average incomes.
Today, let's have some fun with that issue.
Bernie Sanders has three houses, yet complains about the supposed excesses of capitalism. I wonder if he applies that analysis to his Mini-Me, Congresswoman Alexandria Ocasio-Cortez?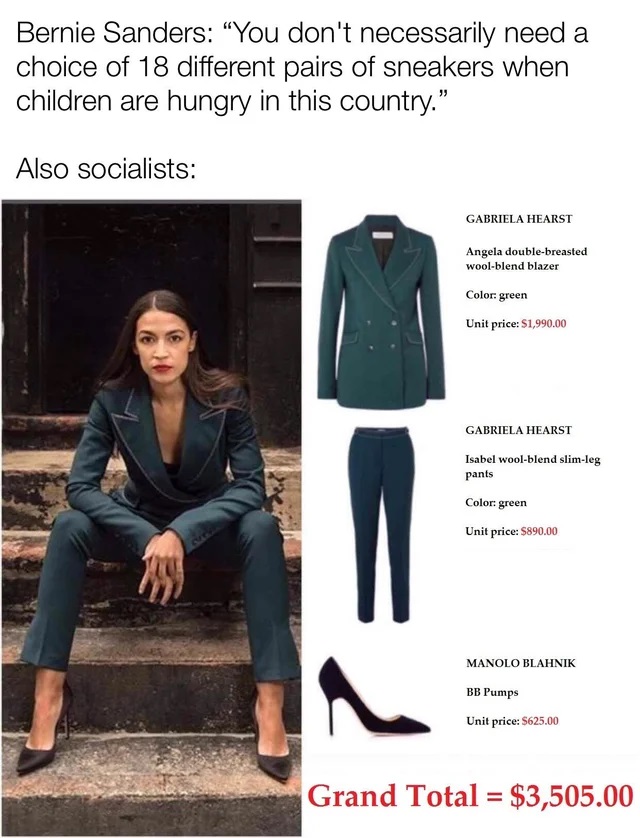 But that $3,500-plus ensemble is chump change compared to what she wore for Vanity Fair's obsequious cover story.
Next, we have the irony of "AOC" augmenting her financial status by selling $58 "tax the rich" t-shirts.
By the way, just in case you think I'm making this up, here's AOC's tweet.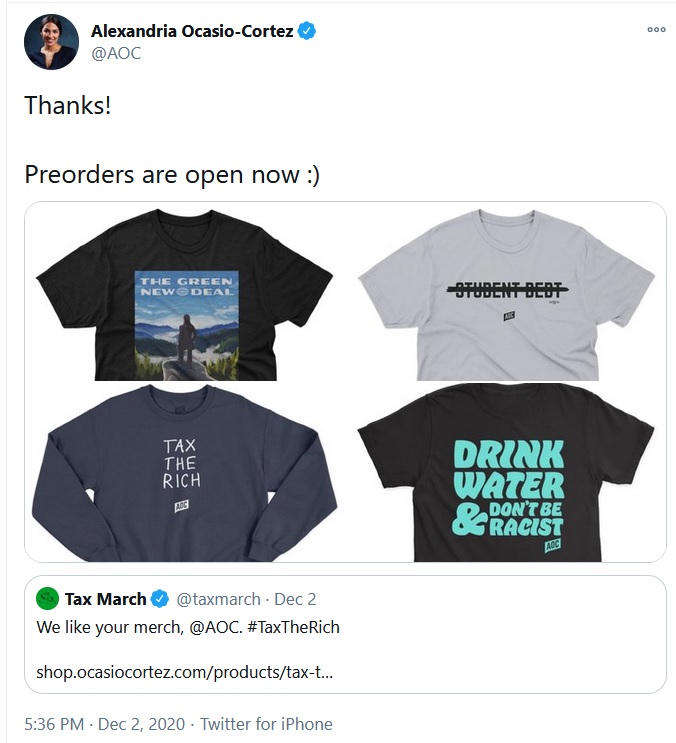 In other words, we have one rich person selling over-priced products to other rich people so they can virtue-signal about how awful it is that some people are rich.
View original post 202 more words