International Liberty
The economic argument against wealth taxation is very straightforward.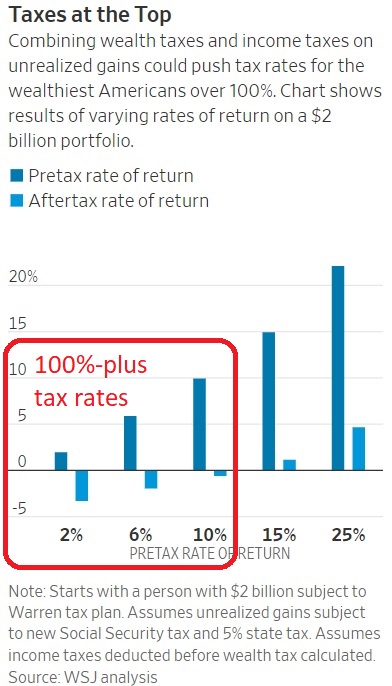 Such a levy is akin to a very high marginal tax rate on saving and investment.
Indeed, it's quite possible that the effective tax rate would exceed 100 percent.
That definitely penalizes capital formation, which ultimately means workers will earn less money.
There's also a practical argument against wealth taxation, which is based on the daunting challenge of revaluing assets every year.
There's a competitiveness argument as well, and that's our topic today.
Simply stated, rich people are not sheep, patiently waiting to be sheared. If their fiscal torture is too extreme, they will leave.
And this is not just theorizing.
In an article for the U.K.-based Telegraph, Charlotte Gifford reports on how Norway's higher wealth tax is backfiring.
Mr Røkke, an industrial tycoon with an estimated net worth of Nkr 19.6bn (£1.5bn), is among 50 billionaires and millionaires…
View original post 443 more words