International Liberty
I have been very pessimistic in recent years about the United Kingdom. Now, having just finished giving speeches in Bristol and London, I'm even more pessimistic.
The core problem is that the burden of government spending has expanded dramatically in recent years,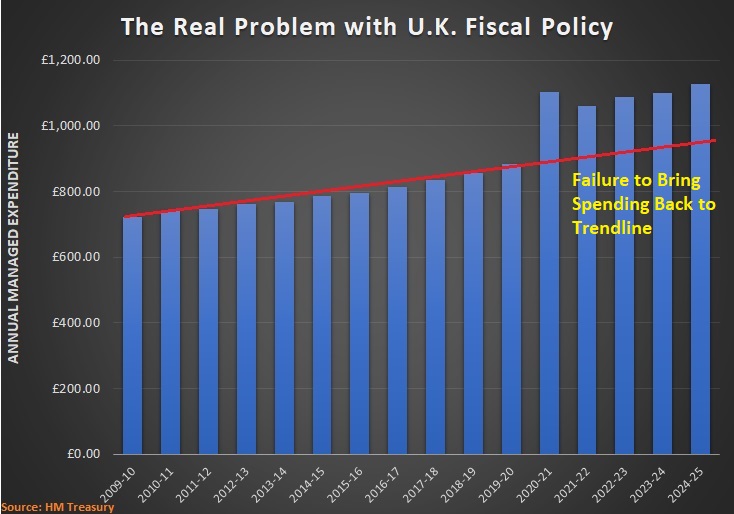 in part because of the pandemic.
But there's been no move to undo the damage. Instead, the (supposedly) conservative governments of Boris Johnson and Rishi Sunak have kept the spigots open.
So there's a new spending baseline showing a permanent expansion in the fiscal burden.
And this does not even include all the additional spending that almost surely will get added because of demographic change.
Sadly, none of the experts I met with on my trip expressed much hope of reversing the nation's fiscal decline.
Indeed, most of them have a a glum outlook. Including the ones I didn't talk to. For instance, Fiona Bulmer authored some depressing…
View original post 635 more words