International Liberty
In the past, I've referred to Switzerland as the world's most sensible nation.
Does that make it also the world's best nation?
I actually won't try to answer that question, but we can say that Switzerland is the world's most libertarian nation and a role model for others.
At least according to the Human Freedom Index, which ranks nations based on both economic and personal liberty.
Here are the 25 jurisdictions that lead the rankings.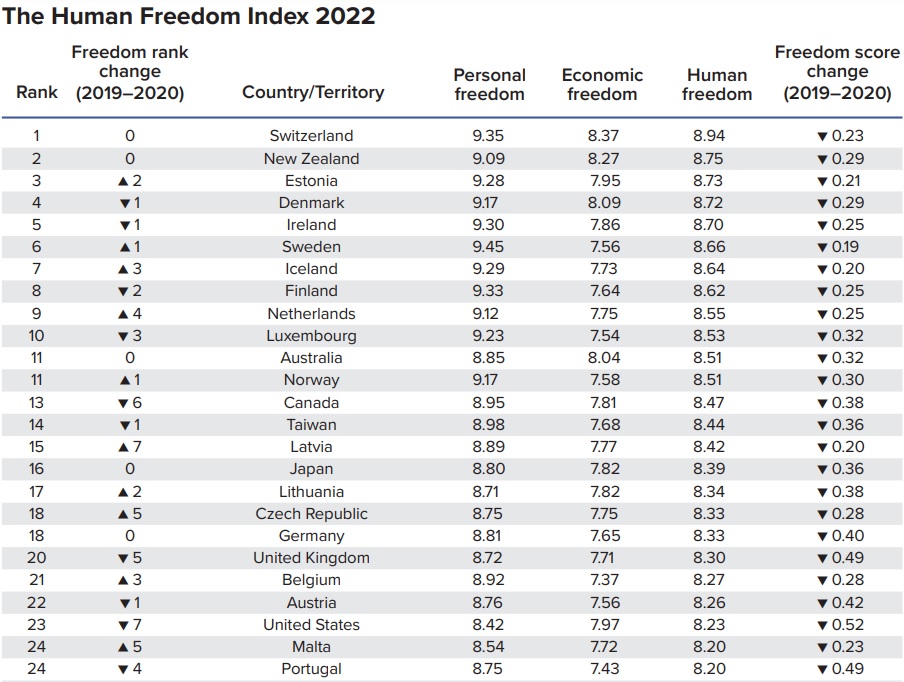 For what it's worth, Switzerland also was in first place the previous year.
New Zealand, which had been in first place in earlier years, still ranks very high. Estonia is in third place and several other European nations round out the top 10.
The United States, meanwhile, fell to #23, which is disappointing but predictable given the subpar politicians that have governed the nation this century.
But Hong…
View original post 346 more words