Science Matters
Joel Kotkin explains in his Spiked article The inhumanity of the green agenda.  Excerpts in italics with my bolds and added images.
The 'sustainability' regime is impoverishing the world.
In recent years, the overused word 'sustainability' has fostered a narrative in which human needs and aspirations have taken a back seat to the green austerity of Net Zero and 'degrowth'. The ruling classes of a fading West are determined to save the planet by immiserating their fellow citizens. Their agenda is expected to cost the world $6 trillion per year for the next 30 years.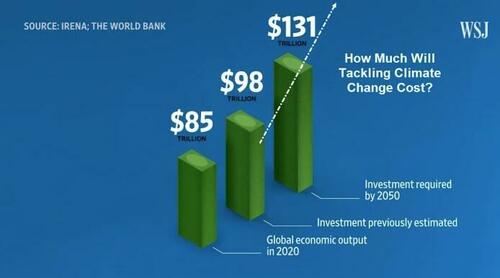 Meanwhile, they will get to harvest massive green subsidies
and live like Renaissance potentates.
In Enemies of Progress, author Austin Williams suggests that 'the mantra of sustainability' starts with the assumption that humanity is 'the biggest problem of the planet', rather than the 'creators of a better future'. Indeed, many climate scientists and…
View original post 1,629 more words