NOT A LOT OF PEOPLE KNOW THAT
By Paul Homewood
https://twitter.com/AndrewDessler/status/1291977978629455873
Meanwhile back in the real world, India's monsoon rainfall has been running just above average this year, but within the normal range (regarded as 10% +/-):
All India Daily Rainfall
http://mol.tropmet.res.in/all-india-daily-rainfall/
Annual trends do not support Dessler's little theory. Furthermore it is usually La Nina conditions which determine whether monsoon rainfall is extreme or not: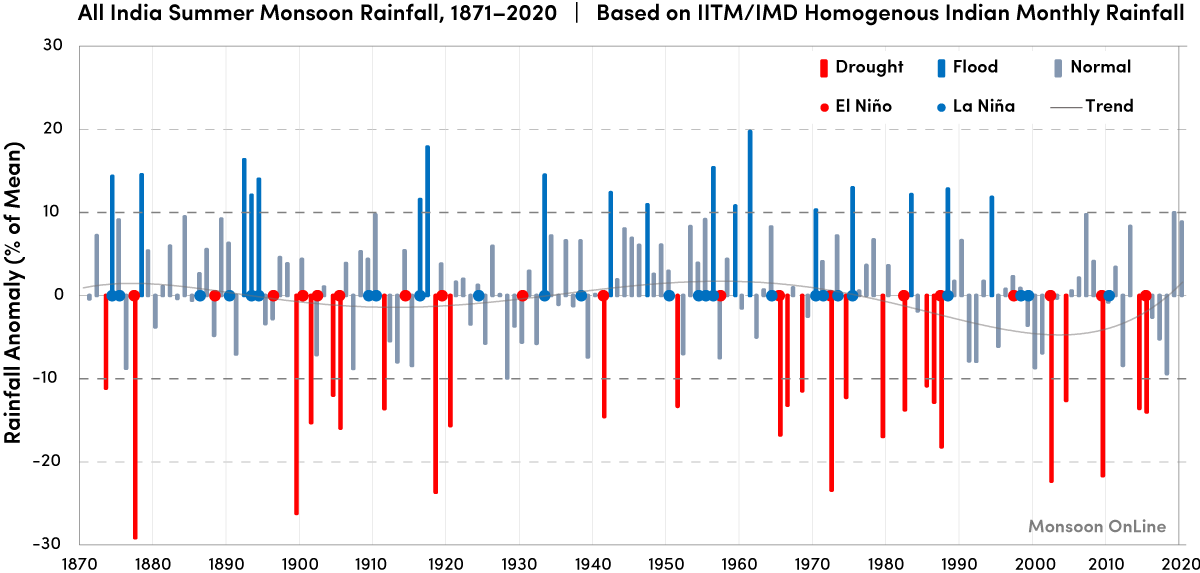 http://mol.tropmet.res.in/monsoon-interannual-timeseries/
As with most years, rainfall patterns vary across India, with some parts getting extra, and others less than normal. Those who know about these things call it "WEATHER".
And unfortunately this variability often leads to bad floods somewhere or other in the country, where they are regarded as a fact of life.
And as Reuters reported in July, heavy rain is regarded as a boon, not a disaster, as Dessler in his ivory tower seems to believe:
https://in.reuters.com/article/india-monsoon-idINKCN24W2NP
Dessler is one of that growing breed of politicised climate scientists, who…
View original post 28 more words