International Liberty
Programs such as Medicare and Medicaid, along with the tax code's healthcare exclusion, have created a system where consumers directly pay for only about 10 percent of the care they receive.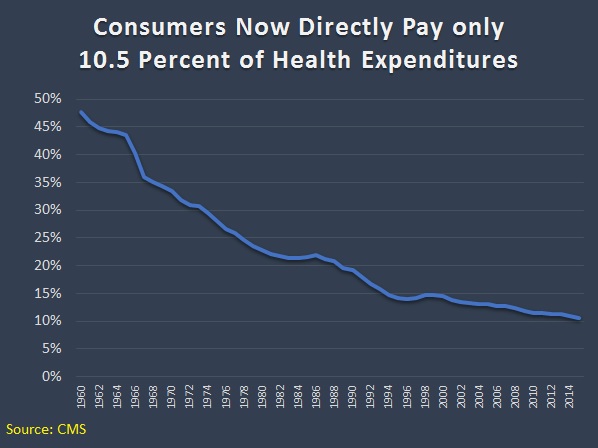 We think it's normal and appropriate for either the government or an insurance company to foot the bill.
Yet this system of "third-party payer" explains why the health care system in the United States is inefficient and expensive.
Is it possible, though, to put the toothpaste back in the tube? Can we unwind the bad government policies that have undermined market forces?
There are certainly big-picture reforms that would be helpful. Genuine entitlement reform could address the problems with Medicare and Medicaid, and fundamental tax reform could get rid of the healthcare exclusion.
But progress is possible even without major policy change.
Reason interviewed a doctor, Lee Gross, who decided to set up a…
View original post 821 more words