International Liberty
I like cross-country comparisons – such as North Korea vs South Korea and East Germany vs. West Germany – because they can be very informative when comparing the results of socialism vs. markets.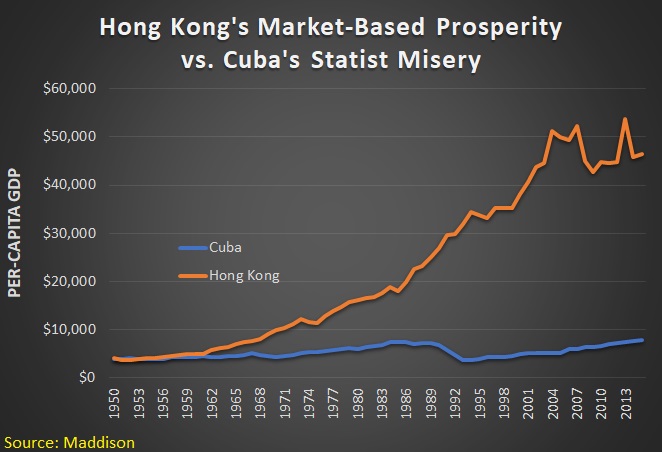 One of the most dramatic examples is Cuba vs. Hong Kong.
More than 60 years ago, back when Castro took power, the two jurisdictions had similar living standards.
But as Cuba tried socialism and Hong Kong chose free enterprise, there was a stunning divergence. Cuba is a basket case and Hong Kong is rich.*
In a column for Human Progress, Neil Monnery compares the two jurisdictions.
As the world entered the turbulent 1960s, two men, half a world apart, one a doctor and the other a classicist, both foreigners far from home, were charged with bringing human progress to their adopted countries. …One, Che Guevara, the well-known Argentinean revolutionary, was the architect of Cuba's…
View original post 990 more words