International Liberty
Infrastructure often is a good thing. Government-financed infrastructure is a questionable thing. Infrastructure financed by Uncle Sam is a bad thing. Those three rules guide my thinking and make for a perfect introduction to this must-watch video from Reason on high-speed rail.
The core message from the video is that Californian's disastrous experience with high-speed rail should be a warning for the entire nation.
Simply stated, the government is incapable of doing infrastructure without jaw-dropping cost overruns.
But even if – by some impossible miracle – the government spent the money wisely and efficiently, long-distance rail doesn't make sense.
Why? Well, if I do a tweet-of-the-year contest for 2021, this entry from Rory Cooper would be an early favorite to win the prize.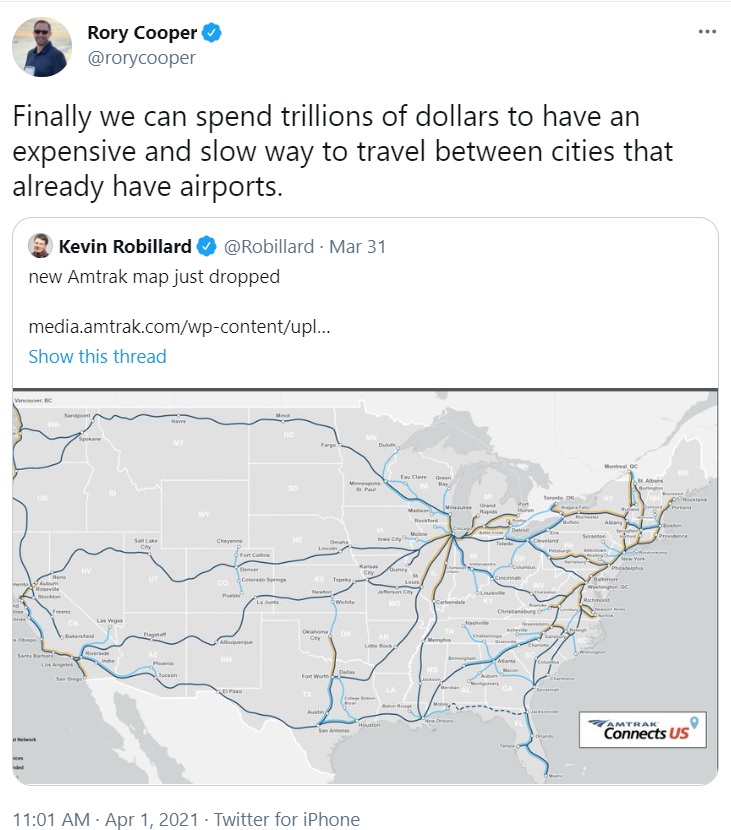 Instead of expanding the federal government role, it's time to end Washington's involvement.
That means shutting down the entire Department of Transportation.
But…
View original post 330 more words