International Liberty
As a matter of sensible public policy (and well as fealty to the Constitution), the federal government should not be involved in transportation.
But since I don't expect the current crowd in Washington has any interest in getting rid of the Department of Transportation, perhaps we should have a more modest goal of eliminating subsidies for mass transit.
After all, there's no reason why taxpayers across the nation should be subsidizing the cost of railway, bus, and subway travel in a handful of cities.
Getting rid of these handouts would save a decent chunk of money. Here's a chart from Downsizing Government, which shows the history of pre-pandemic spending by the Federal Transit Administration.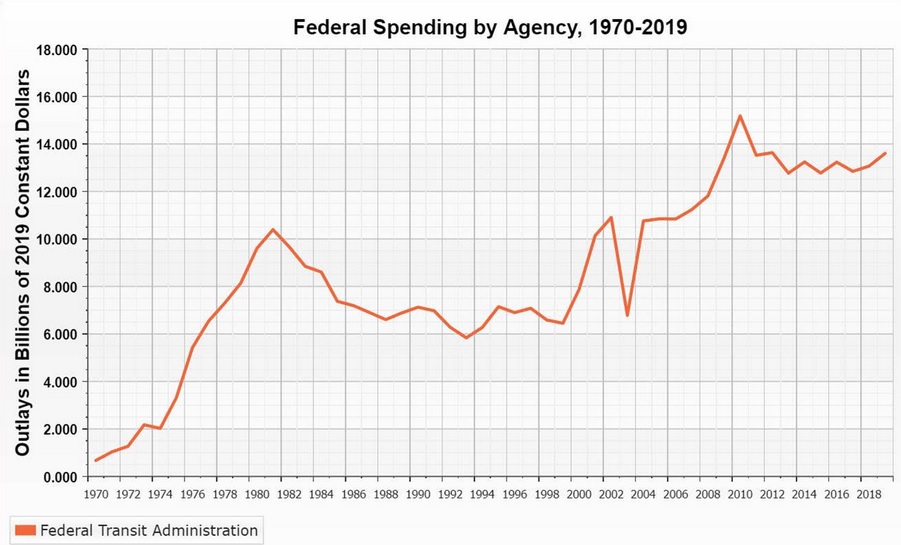 But that chart is now out of date since politicians have used the pandemic as an excuse to dramatically increase the burden of federal spending. Including big handouts for mass transit.
And now…
View original post 689 more words